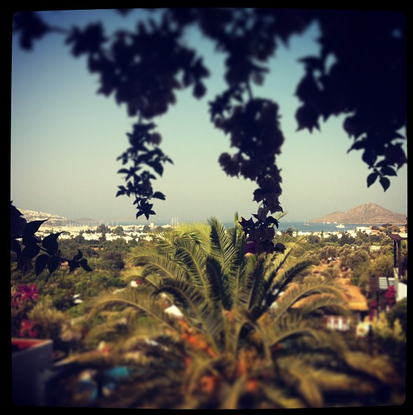 I woke up to a stunning blue sky with a view of the sea, from my room's balcony. I'm not a huge breakfast fan but I'm going to admit – feed me salty white cheese with a smother of rose petal jam on fresh bread and I'll be eating breakfast every day!

My driver came to pick me up and take me to Xuma. After a little laze in the sun, I was introduced to the club's very own personal trainer Baris Cunguroglu. As you'd expect from personal trainers – fit, confident and a complete know it all. I was scheduled for a session with him at 1pm.
Apparently he'd been watching me and concluded ' you tend to walk with your knees inwards, you have zero arm strength and your ass is too big'.

I was going to say something like – some men find big asses hot, but we're not in Brazil. Far from it actually. We're in Turkey, where asses are flat.

So with honesty on the table, we started the work out. Within fifteen minutes, I swore to myself I was never eating again. My legs burned at the second set of pulsing squats. I had to admit though, with almost 3 weeks since my last exercise session, I deserved all the burning and pain. A memorable reminder of how important it is to keep your body in shape.

As my legs squatted for the fifteenth time I cursed the cheese and the jam … (Of course, I was back at the breakfast buffet the next morning. )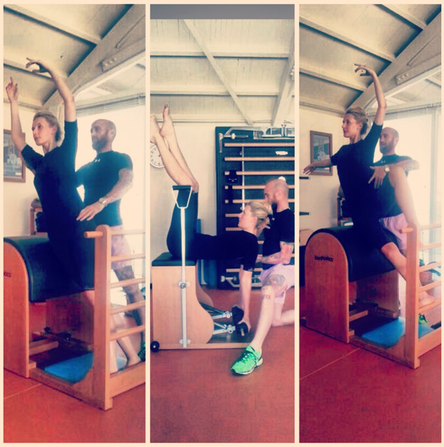 Red faced, shaking legs and puffy eyed, the cardio was over. Despite the cursing, I was super lucky to train with Baris. An accomplished personal and celebrity trainer, he is also a fashion and technical dance choreographer since 1997. From ballerinas to models, Baris knows how to slim the body without bulking up.

To cool down, he showed me some movements through using the Pilates machine and gymnast ropes, to strengthen the core and sculpt the arms, legs and … yes, that butt.
In the afternoon, I was taken to a wonderful house of one of the owner's friends. Perched up on the highest of the hills behind Bodrum town, it had a magical view of the sunset. Dropping exactly where the two valleys dipped and met, giving way to a sparkling sea the only view on par with this would be to go to a restaurant called Limon.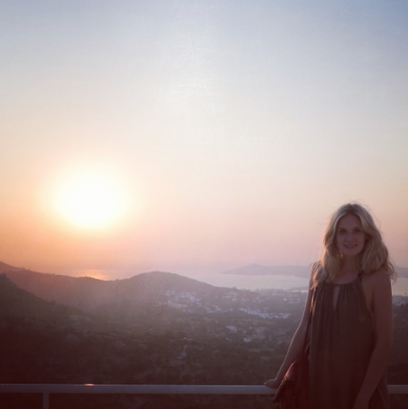 The house was designed by Richard Meier and the first of a project planned for this area, just outside Yalikavak village. What is prominent about this architect, is his attention to detail and rigorous symmetry. The edge of the wall, is in line with a tile, perpendicular to the bar, parallel to the pool … enough to make a head dizzy.

Tomorrow, I finally get to play at Xuma. I've definitely gotten a feel for the place and people and have many tracks I want to unearth and bang out as the sun sets.