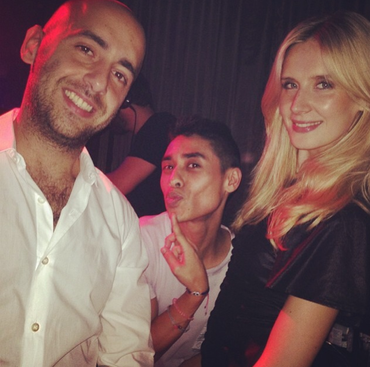 24 hours in Hong Kong and I already feel like a local. I'm still pinching myself that I am finally here. With no time to waste, I was out on the streets. I already found an organic store, conveniently two doors down from my apartment, a cute wine bar and I had my first taste of the legendary club Dragon-i.

I meet James, the musical director and booker for both Dragon-i and Tazmania Ballroom (both clubs are owned by the same owner) for dinner. James if flamboyant, fun and straight out there fantastic. We had dinner at Dragon-i's restaurant that later turns into the main dance floor. It's filled with models – basically cause they are treated like royalty here. It's the usual situation where your comp card is the gateway to a surplus of food and alcohol.


The night was heavy. It was a public holiday in Hong Kong the next day so those that stayed in town, were right here on Wyndham Street. By 11pm the club was full and Remy, the resident DJ stepped into the booth. This guy has some technical talent – I haven't heard such an eclectic mix of house, rnb and a mash up of rock since my youthful discotheque days.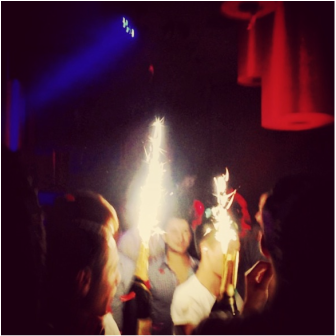 Everyone was just a little too hospitable and nice – I got home at 4:30am. It did seem to cure my jet lag though.
Today I walked around the area and had lunch with a friend overlooking the Hong Kong bay. He then booked me in for a reflexology session in his new spa – this is exactly what a DJ needs ! Those legs to be pampered and zenned out.
Ten Feet Tall is the name of the little piece of heaven I predict I'll be frequenting as many times as I go clubbing here … It's so good it scored a blog post on my world guide, right
here
.