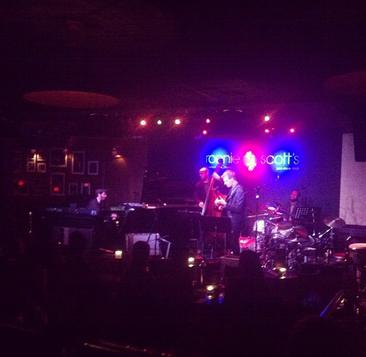 Ronnie Scott's Jazz Club is one of those hidden beauties in the heart of often trashy Soho in London. A beautiful escape from the bright lights and drunken zombies. For a few quid you can park yourself in
front of some inspiring music, till the late hours of the morning.
Jazz is poetry. It is one of the most hybrid genres of music, with influences from all corners of the globe.

One of my favourite Jazz composers is Ketil Bjornstad. Melancholic productions that bring up feelings of nostalgia, reflection and appreciation of the beauty of life.