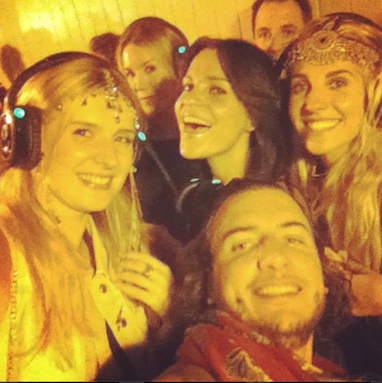 Come on ride the train, in silence ! Well not in complete silence ... silent discothequeing !

About 40 - 50 of us met at the Broadway entrance of the J-train subway for a silent disco with Seth Troxler.
No-one knew what to expect, but like good little soldiers we all gathered at 8:45pm and rode the 9 o'clock to Brooklyn.

We all got off at Hewes Street, crossed the platform and waited for the J-train back to Manhattan. Huddled at the end of the platform, as the subway approached anticipation rose. Green fluorescent dots shone bright through the harsh orange platform lights, as everyone switched on their headphones.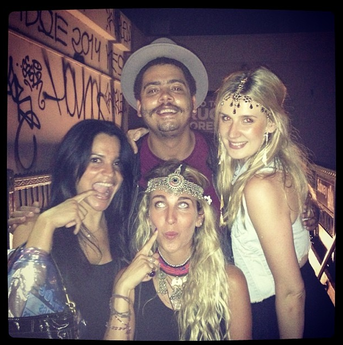 The carriage door slid open, letting out a gush of cold air- conditioned air and Seth Troxler with decks, speakers, lights ... the whole she-bang.

The last carriage of the 9:18pm J-train to Manhattan was transformed into a silent rave.
Well ... a short rave. It was almost 10pm before we got back to Manhattan and inspired by tech house beats we were all piled out of the subway swiveling our heads, searching for the next party.

The short disco was organised to promote GIGWAX - a new DJ agency that helps find gigs for up and coming DJs.

See the video below!