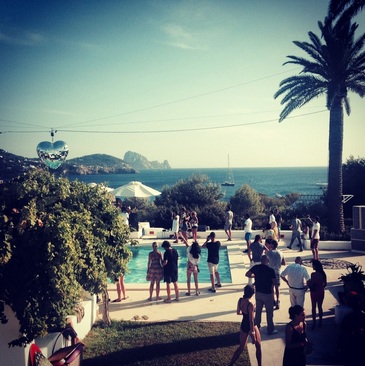 One of the things I love about Ibiza is the the down right crazy places you will most definitely end up once stepping out of your home.
Today after a fairly chilled day of leisurely sailing around Cala Comte, I end up at the house of Cirque du Soleil founder Guy Laliberte. A magnificent villa perched on the cliffs of northern Ibiza, separate small fincas sprawled across the grassy property. Tall palm trees swayed to the breeze. Activities, food stalls and sculptures scattered in between - all of the circus kind.

I probably tried every single flavour of artisan ice-cream handed out by sequin clad women in top hats.


Why such a lavish set you ask? Well, it was the scene for the famed Boiler Room Villa Takeovers.


Walking into the villa grounds, people were spread everywhere. The party had just started so it was difficult to guess numbers. But by the time Paradise creator Jamie Jones stepped up to the decks, I'm guessing around 500 partyers were scattered around the Paradise Circus.

First UP, Kate Simko performed with the London Electronic Orchestra. A live performance of "Benediction" with Ali Love on the mike finished her set and an energetic WAFF set the pace for the rest of the night.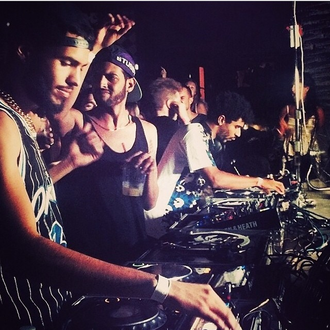 As the sun set on another glorious day, the circus went into night mode. Tripadelic lights, large-scale projections, performances and of course, the dancing. Martinez Brothers pumped up the atmosphere with their RnB laden beats. Then Jamie Jones took the reigns to finish his party right.

This was definitely a party remember. Long after Boiler Room had taken down their production lights the party kept going. No one wanted to leave such a magical setting, but alas ... all good things must come to end.

Great thanks to Guy, the ring leader, who's hospitality was of epic scale.