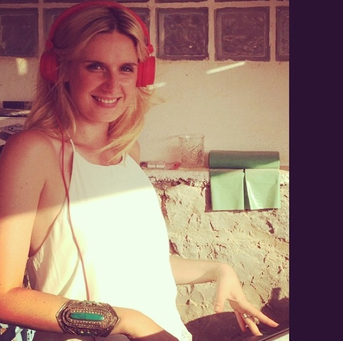 As the fiery sun lights the sky with it's amber, saluting another day what better place to see this sight than a beach. And what better inspiration to play a set than facing such a view.

This is one of the many reasons why I love being a DJ in Ibiza. Playing at a beach club, surrounded by such breathtaking acts of nature, you are filled with a sense of gratitude towards life. Watching people as they luxuriously laze about and enjoy the simply things in life as you provide the soundtrack is a lovely place to be in.

I had the pleasure of playing at Experimental Beach Club - part of the Experimental Cocktail Club group that holds posts in London and NYC. It was actually in NYC that this gig came to fruition. After meeting Cameron, a Canadion presenter and entertainer living in NYC at the taping of The Colbert Show, he introduced me to Elisa - the owner of the Experimental Cocktail Clubs and after much planning, a gig in Ibiza came to life. Don't you just love life and its little ways?