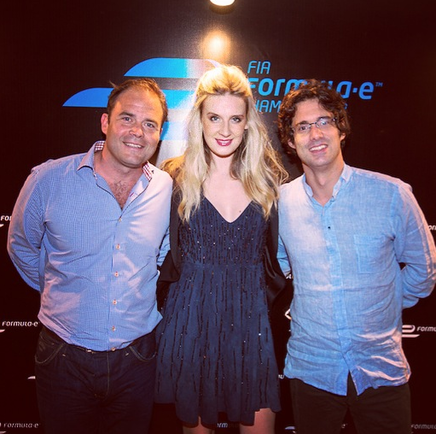 after-party

noun

a party held after another event, especially a concert or another party.

* * *

Yup, it was that time again. The after party of the race! Held in the stunning Luna Sky Bar overlooking Kuala Lumpur, the rain made things a little slow at the start but soon everyone was in the pool and rocking.
I didn't get to see much of Kuala Lumpur thanks to the fever but the view from up the top was certainly a tour guide in one. Champagne flowed, tequila was shot and a domino of exhausted yet excited Formula E workers fell into the pool.
Unfortunately, the indecisive rain meant I couldn't DJ in the E-booth that was brought out. But nevertheless we carried on with the festivities.

Special thanks to my girls at FELDER FELDER for glamming me up again for the event.Check their threads here :
FELDER FELDER