Landed safely in Beijing. To one-digit degree weather ... brrr. Having a day off is rare during any FE race so I took the opportunity with the PR girls to go and do what I didn't have time to do last year ... see the Great Wall of China.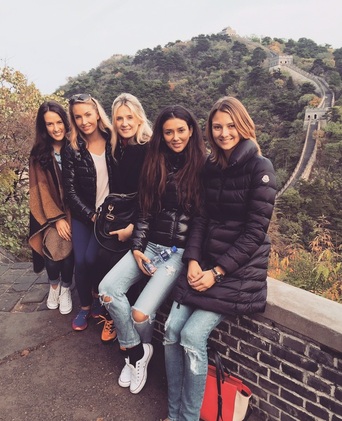 *
It was just under a two hour drive from the centre of Beijing. As we left the grey smog of the city behind, the colours of autumn were slowly showing emerging from the edges of the highway. Yellows, reds and oranges flickered on the branches of tall, slim trees.

*

Finally getting to the Wall, we learn we have just under an hour before the whole show shuts down. Great. Guess there''' be no trecking today.

*
Without offending the cultural importance of the Wall ... the toboggan slide down was probably the most highly anticipated feature of the expedition that everyone was looking most forward too. For sure, if another trip to Beijing happens I'd like to take a day and treck from one end to the other. But for now, that steep, fast glide down the mountain between the harvesting trees and views of rolling hills made that two hour journey back well worth the effort.