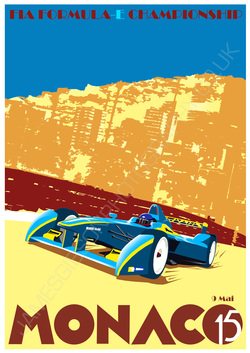 When you think of Monaco, a few things spring to mind. Princess Grace, Formula 1, cheesy clubs, worse music and tax-free.

This weekend Formula E was injected in that vocab list with it's seventh race and the magical events that lead up to it. I have to admit, from my perspective this was one of the hardest races. I played every night from Wednesday to Sunday.
-
The event officially took off with the glamarous royal gala dinner, held at the Monte Carlo Casino. I was the first, and probably only DJ to spin tunes in the casino room. The poker tables and pokies had been taken away. In their place round tables adorned with crystal glasses, silver candelabras and bouquets of peonies in blushing colours.