A week ago I was presented with a great opportunity. A one month DJ residency in Hong Kong's Tazmania Ballroom with guest spots at it's sister club Dragon-I. All for the month of September.

Talk about being projected straight into the heart of Hong Kong nightlife. Sounds like a pretty sweet deal to me.

I've always wanted to go to Hong Kong. Lured by the tales of crazy nights, a city that never sleeps, foreigners everywhere, the gate to the Chinese market and a city that speaks English. Not to mention the mountains of steamed dumplings ! Did someone say Yum Cha??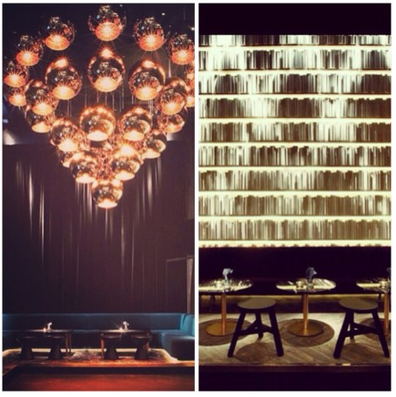 I was all in. September in Hong Kong, my
[ the model eats ]
blog beefed up with HK entries - one month was a drop in the ocean ... and if it didn't work out at least I'd have HK ticked off my traveliving list. And with the friends I had in Honkers ... I know this would be done to the extreme.
But ... just one thing holding me up. News that I'd been accepted into a boutique agency I'd auditioned for, to get my presenting career back on track. Or up and running in London really ...

Now the dilemma starts to haunt my thoughts, hours of scaling pros and cons welcomes insomnia. Do I accept the residency for a month, return and hope I can pick up where I left off? Or is it trying to have the best of both worlds ....