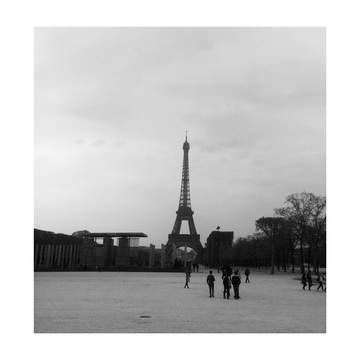 Another Formula E race upon us, this time in the City of Love ... Paris. The temperatures dropped for the weekend but the excitement didn't. How can spirits be dampened when you're in the middle of a city seeping with such beauty and culture?

It was the first time a race of this magnitude was set in Paris. With a track wrapping in and around such iconic landmarks of the city, the pressure to deliver was very much felt.



The track wrapped around Les Invalides with glimpses of the mighty Eiffel Tower. The Emotion Club was a large affair, with two rooms separated by a garden terrace. And in other news...I was made a cartoon for the Paris edition of the Formula E guide.

The gala dinner was held at the stunning Hotel du Ville. It was like being princess for a night. A ballroom of royal grandeur. Majestic chandeliers hung in their weighted crystal glory, the wooden floorboards creaked as I imagine they would have under the satin, buckled shoes of white-wigged nobility. I took in as much of this moment as possible...