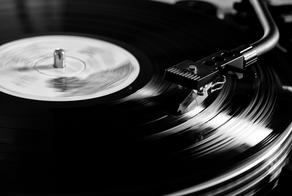 I've found a new hobby to pass the miserable winter cold. Charity shops around London are hidden treasure troves of rare and uber cool vinyls. The Technics at home are going to be put to work , so I hooked them up to my mixer and dug out the vinyls I had.

This inspired a search for the old forgotten black discs gathering dust on the shelves of mothball scented charity stores.
Here's what the last few days efforts have found: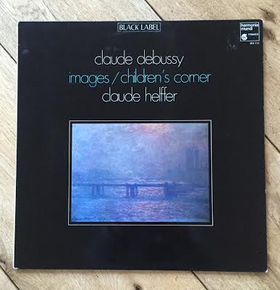 Claude Debussy : Images / Children's Corner
Performed by Claude Helffer

Found at Oxfam, Soho for 2 quid. I love Debussy's work, it's like floating on cloud 9. Light, airy, sparkly dare I say.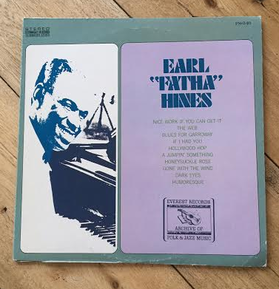 Earl "Fatha" Hines

I love anything jazz. And to find this gem marks is a successful hunt. my favourites songs on this record are If I Had You, Honeysuckle Rose and Dark Eyes.
The back of the sleeve writes a short history of Mr Hines. Also written is a 'Statement of Purpose' - an almost decree of why the record was made. It's interesting to note that this is a remastered record, derived from poor quality discs of 78r.p.m that engineers spent hundreds of hours 'tediously splicing, editing and adjusting' to bring this particular record to life.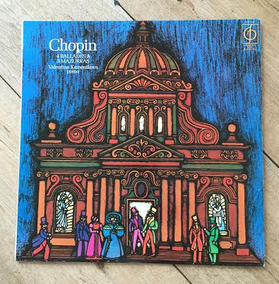 Chopin
4 Ballades & 3 Mazurkas
My ultimate favourite pianist and classical composer. The difficulty is that you have to find the right pianist, who can translate the immense emotion withing his pieces with the appropriate strokes of the ivory.

I took a bet on this one having never heard of the pianist (and yer, ok the cover got me) and was pleasantly surprised. The notes were played out at just the right speed. Softly, intensely, just as one would imagine Chopin to have played them.