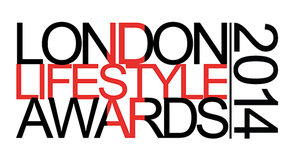 Last night I spun for the London Lifestyle Award nominations at the new Cafe Kaizen in the heart of Mayfair, Hanover Square. The London Lifestyle Awards celebrate groups and individuals that shape and greatly contribute to make London one of the best cities in the world.
From clubs, restaurants, hotels to health and fitness ... any area of London living that makes London's lifestyle enviable.
Was great to see some old faces in the crowd, and very happy to hear a few places that have had me spin were up for titles. Coya, Maddox, Barts ... congrats and fingers crossed !
Cafe Kaizen is a market place set up, casual yet cool with a cherry blossom tree smack bang in the middle. Very zen.
Serving dumplings and tea (tested, approved), vegan cakes and juices along with fancy booze, Cafe Kaizen is a great hangout without the fuss.
I'll be playing there most Fridays this month so get yourself down for a juice and beats to kick start the weekend.