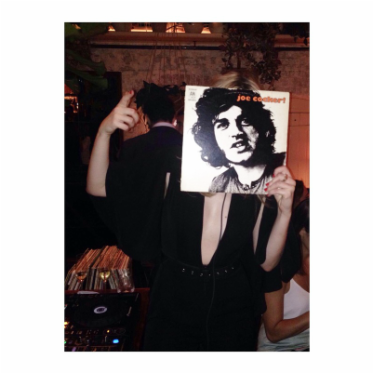 -
The final race of the 2015/16 season is upon us...and what a year it's been.
The festivities started on Friday night. A glitzy cocktail reception at London's place to be, Chiltern Firehouse.
Girls glammed up, men scrubbed clean and cocktails on the flow.
Soundtrack : sexy chilled beats.
-
Race weekend. As always in London, FE takes place over two days - both Saturday and Sunday. I took my place in the Emotion Club, which was split level overlooking the pits. Rain, sunshine, wind...all four season were upon us. The catering had an "Alice in Wonderland" theme which for the AiW fanatic like me, was a talking point.

The final race are always a mix of sadness and excitement. I can't believe a year has passed already. Straight after the action-packed race I had an hour to get myself ready for the gala event - which was held at The British Museum.
The glass ceiling grande hallway of the Museum served as the dining room. Just sitting at the table, there was a feeling of triumph and achievement in all that FE has accomplished.


As if the day wasn't already jam-packed, the after party was straight after the gala dinner. Being the DJ, before the main course arrived I left to get to the venue. Definitely not one of the perks of the job but it those breathtaking moments of being apart of the event were worth it. Held at the now closed Mason House, I didn't leave the booth once for the whole 5 hours. It was such a fun party - we really went out with a bang.