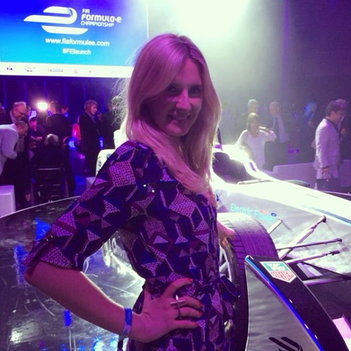 Champagne flowed and smiles aplenty today at the Roundhouse in Camden, as I, along with the Formula E team and our guests, celebrated the global launch of the
Formula E
. This first electric car race with FIA support and a ten month ten city schedule is the first of it
s kind both in sport and innovation.

Using only electric cars of the same model, the race will very much depend on the skill of the drivers and their ability to correctly manage electric cars, pushing them to their limits.

And boy, do they have boundaries to push. Not only can these vehicles for from 0 to 100km/hr in three seconds their innovative tyre desing means less carbo offset and greater speed and control on the track.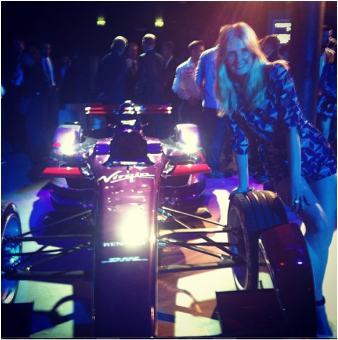 Anyone who knows me well, knows I'm a huge environmental freak ... so this gig is right up my alley. With this race we can show that electric power is the future. It's sexy, friendly and ... don't believe me? Let an all star line up of teams convince you then.
Here (right) I am with the Virgin
car ..yup that's right, Sir Richard Branson is in on the word. As is Leo DiCaprio. They both have teams and know what;s the next best thing.
Testing will start at Donnington Park in England on the 3rd and 4th of July. Register your interest here and come and see for yourself
what the future holds.