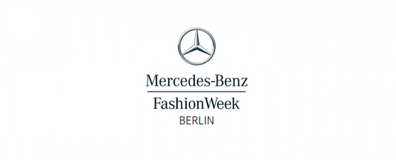 Vogue
. The bible of fashion. The benchmark for style. To be invited to a party hosted by Vogue, you know you're in the circle of the elite. To be playing for a party hosted by Vogue - well, it's an honour.
Vogue's bi-annual fashion week party held at the iconic Borchardt restaurant was the setting for yesterday's party. I played along with one half of the Felder + Felder twins - Dani.

After a sound check and quick bite at the nearby
Bocca di Bacco
(George Clooney's favourite haunt
we later find out), it was show time. Dressed in matching FELDER + FELDER prints, our heels were strapped on and ready to rock the DJ booth.

One thing I have to credit to the Germans ... no two.

Their absolute professionalism.

The ridiculous amount of good looking men in one room.
It was hard to concentrate on the mixing. Of course, it was highly probable half of them were gay. I have a tendency to rate gay men.The night went on to the early hours of the morning, champagne flowed and Prada heels were swung off.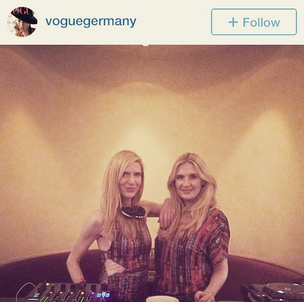 With thanks to FELDER + FELDER for the dress. Headphones by Urbanears. All round fun by the team at Borchardt and Vogue Germany.