Survived first night syndrome. What better way to ward off jet lag than a long walk to Omotesando and Meiji Jingu Shrine. The humidity didn't help the struggle to get out of the warm soft cocoon bed, but I was determined not give in to the comforting calls of the hotel spa, massage chairs and endless matcha teas. No! On forth!

Walking in Tokyo is really the best way to capture all the weird and wonderful quirky details of this city and it's people. The narrow small streets, Lego-like buildings and comic signs outside are as if you are part of some cartoon. We stopped by a few fashion stores - none of which the clothing will actually fit us. In the Oriental Bazaar in Omotesando we picked up a few vintage kimonos - mine I was planning to wear to my gig. Then a prayer stop at Meiji Jingu, search for Harajuku girls in Harajuku street (none found) and back to Roppongi.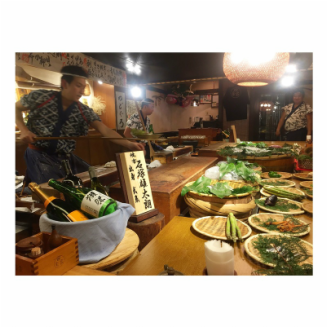 Restaurant recommendations:Inakaya Roppongi //
〒106-0032 Tokyo, Minato, Roppongi, 5 Chome−3−4, レーヌビル1F
I know, I know SO cliched. But for the experience it is a winner.