If you're in London you've no doubt heard - or been to - the new 'it' place
Sexy Fish
. With a casual 15million pound decor, waiting list as long as Santa's naughty list ... there's a reason it's talk of the town.
I've started to play there thanks to fellow DJ, Jez Pereira. Admittedly, I was totally out of my comfort zone before the first gig. The music requirement was disco, sound of Studio 54 mixed with a bit of sexy Nu Disco. I even when to the local library for some good old fashioned research. I stumbled upon a 3 disc CD (yep they still exist!) of a brilliant compilation named "Now That's What I Call Disco!". This was the foundation of my search, which then led to hours of finding lesser known, just as groovy disco tracks that spread the message of love, sex and love. Or is it the other way round?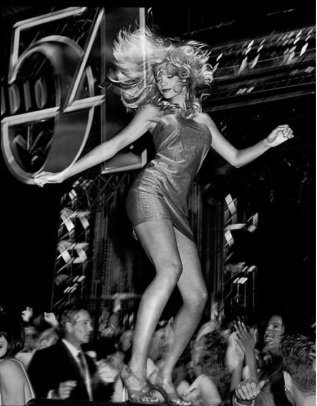 As more of my free time was consumed by listening to as many records from the disco era as possible, I was quite taken aback just how much 'inspiration' border shameless theft today's music has taken. I can't help but think that today's musicians and producers lack creativity and originality perhaps due to society's restrictions, technology and the subsequent plain laziness that accessibility has created.

The liberty and sense of freedom that can be seen well documented in pictures, creative ways of evading censorship, do we just have it too easy now?

Another thing on music videos and general performer presentation. This can also leak into the 80's and early 90's visual representation of artists. NOT ONE NAKED WOMAN needed to sell music. NOT ONE SHIRTLESS MAN flashing his abs. Well I guess good music doesn't need the blatant forcing upon of sexual imagery and unbalanced power relationships between men and women.

Rant over.

So to celebrate and give you a taste of what's being played at Sexy Fish and in turn inspiring my future sets, here's a little trip through disco era. The songs I imagine were pumped out along with the tonnes of glitter under the roof of Studio 54.