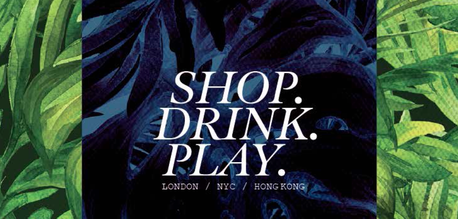 The wait is over! Shop.Drink.Play is back, and this time in boundary-pushing-fashion NYC!
Save the date, August 2nd is the BIG DAY. Breathtaking views of Manhattan from the Penthouse of Hotel on Rivington is the backdrop. Gem&Bolt Mezcal is the thirst quencher. Deep, disco tunes is the vibe.

If you didn't already know, Shop.Drink. Play is a curated shopping event hosted by former models Izabella and Sarah who were keen to create a fun event focused on providing emerging designers with a platform to showcase their talents and sell directly to customers. Utilising their large databases, they tirelessly promote ensuring brands are exposed to a wide and varied audience.

Designers interested in participating must be unique, original and have a passion for fashion. Email to either izy@dj-izy.com or hello@shopdrinkplay.co.uk for your designer information pack!