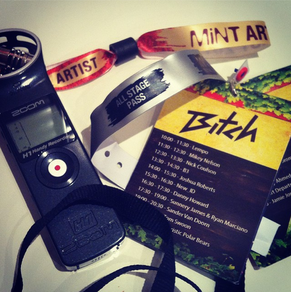 230 miles, six hours, three trains, two coffees and an angry inspection lady (who eventually kicked me off the train, adding an extra hour to my travel time) and I was at the gates of the Mint Festival with an All Access Pass and my Artist Band in hand. I was there to interview the DJs - some of the greatest in today's electronic music scene.
Not a bad gig.

In true English fashion, it was bloody freezing with drizzle creating a light fog. In true English fashion, most people were dressed like it was an Australian summers day.

A circus themed field sprawled across Lincolnshire Showground with options to please any music junkie, on every notch of the spectrum. From disco to dub-step, drum'n'bass and techno – everyone was covered.

A stellar line up on each stage proved it difficult to choose where to head to first.

Personally the stand out sets that I had seen were Skream, Richy Ahmed and MK. I'd never been hugely interested in MK but his energy and the vibe he created on stage was epic. Skream left the stage with a banger of a "Sexual Healing" remix, to the extent that Hot Since 82 was a little ruffled as to how to take over the decks. With class he let the track play out and let Skream take his bow. It's so refreshing when DJs treat each other amicably. Something the older generation can take note of.

Egos and bad taste rivalry are so boring.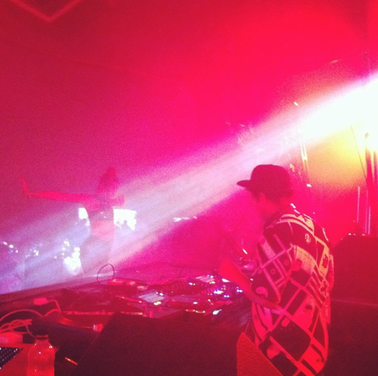 The biggest disappointment for me was not getting an interview with Paul Van Dyk. Even though I am not into his music anymore, he is still quite the legend and has lasted the distance in an industry that can chew you up and destroy you within a few years.

PVD had to rush off straight after his set – meaning literally off the stage and into a black car without even a moment to make eye contact. Boo.

Sander Van Door - among a few others, had quite the expensive taste. Three bottles of Dom Perignon sat in his rider box. And no, I wasn't offered a glass. Vintage tequilas, top of the range gins ... not a beer in sight.

Despite the dramatic weather the festival was an all rounder - well organised, well planned and well ... bloody fun. My favourite interviews were with the always smiling Dyed Soundorom, Ryan Crosson of Visionquest and Skream. Down to earth, funny and know a thing or two about music.