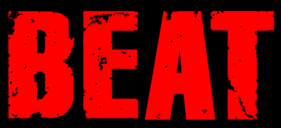 Just as my margarita arrives in all it's lemon sour glory, a phone call whisks me away to the darkest depths of London. My debut at BEAT Club was on call with 20 minutes notice - but luckily I had a few tracks that I wanted to bust out specifically for the late owls.

BEAT is where every DJ in London wants to play. It's the West End mecca for deep, dark'n'dirty tunes. Where the crowd is a little more flexible with tech sounds being thrown at them whilst they order magnums and sip champagne. Many club owners argue that this kind of music will not survive in the West, but BEAT has proved otherwise.

Big shout out to my sister Shannon for being there by my side the whole set through. It really makes a difference when you have a few friends around, your confidence levels soar and you have much more fun dancing with someone.