For the first time since I was an under age kid, I've woken up fresh without a hangover and completed a 5k run on New Years day. The excitement of the New Years eve party was enough to keep me going. It was a wonderful production. An open-air party full of colour and sparkle. Just the way I like it.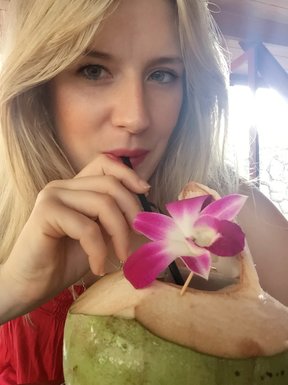 Recovering with my fresh Thai coconut, I have a few days to myself and to relax before returning to the grind. Did I mention I don't want to leave?!?!
I'm so happy the party went well. As always with these high-profile events, it's hard to please everyone. Everyone has their own idea of what music should be played. But I think I did a good balanec between disco, mainstream hits and a touch of "underground".

I played till just before 5am, an hour longer than expected. I was surprised to see the majority of people still up were kids. Under 20 year olds trying to salvage the last hours before being expected to hit the sack.